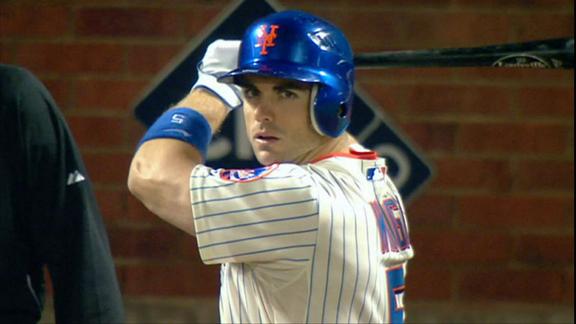 Move over, Straw.
David Wright became the Mets' all-time RBI leader tonight with a key HR that snapped a 1-1 tie against the Marlins. OK, Straw's 733 isn't a huge number but it's a testament to Wright's impact with the team since his arrival in 2004. I hope he can stick around for a few more, unlike Darryl.
Another great game by Dickey, he's become Mr. Automatic. The Mets don't have much, but that's a pretty solid 1-3 in the rotation with Santana, Dickey, and Niese.
Very nice win tonight.
Game 18: Mets 5, Marlins 1
Mets 2012 record: 10-8